"World of Warcraft is a perfect petri dish for conversations about feminism with people who are uninhibited by IRL [in real life] accountability."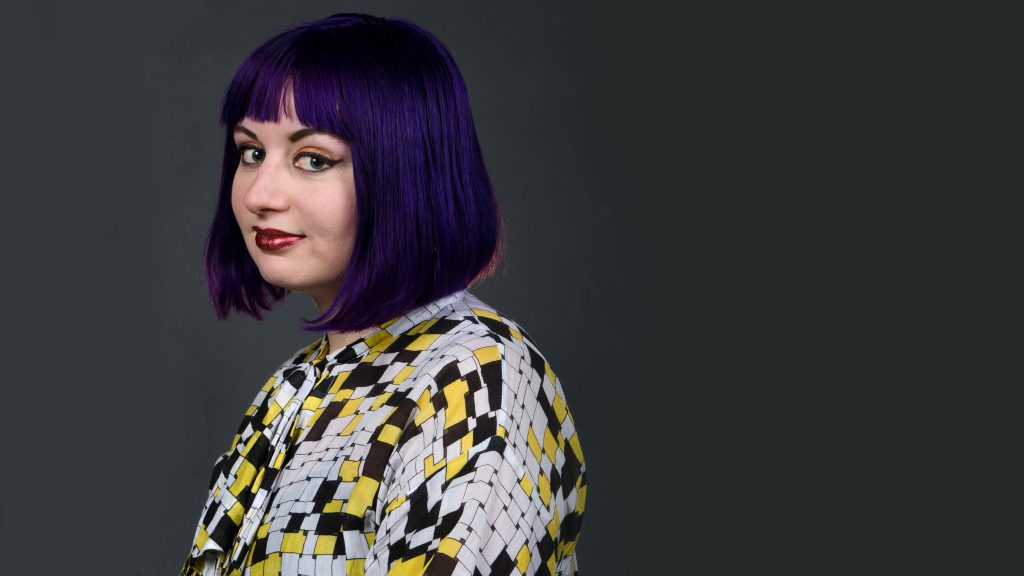 WHO
Artist and writer Angela Washko (born 1986, United States) creates absurdist performances as well as new forums for discussing feminism in frequently hostile spaces. Washko's online life has been a catalyst for artistic production since 2012.
WHAT
Washko investigated the social spaces of World of Warcraft (WoW), the highest-grossing multiplayer online role-playing video game over four years. Drawing from her own experience as a player, she began to think of WoW as less of a game and more as a massive, networked social space. Washko created and documented a series of performances in the game, during which she spoke with other players about issues of identity and gender, particularly focusing on how women are treated in the game space.
WHY
While playing WoW, Washko began noticing a proliferation of female avatars in the game space. She was disappointed to learn that most of the female avatars were in fact male players who preferred to look at female avatars on screen. This discovery led her to begin a series of performances in the game.
LISTEN
PlayTime curator Trevor Smith on the ways Angela Washko's work reinvents the rules of the game. Read the transcript.
WATCH
Angela Washko describes her encounters in World of Warcraft. Read the transcript.
WORKS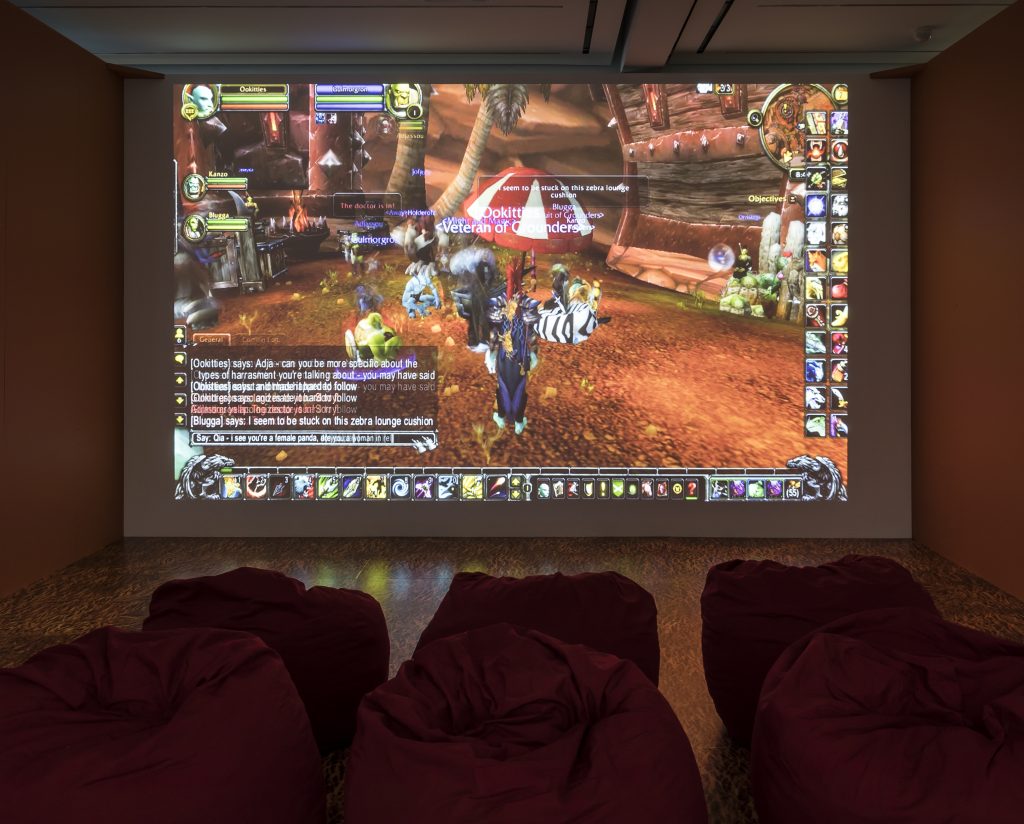 Performing in Public: Ephemeral Actions in World of Warcraft, 2012–17
Three-channel video installation
Courtesy of the artist
Performing in Public: Four Years of Ephemeral Actions in World of Warcraft (A Tutorial), 2017
1 minute, 44 seconds
The Council on Gender Sensitivity and Behavioral Awareness in World of Warcraft, 2012
Nature, 2012
7 minutes
Healer, 2012
4 minutes
Playing A Girl, 2013
21 minutes
Red Shirts and Blue Shirts (The Gay Agenda), 2014
24 minutes
We Actually Met in World of Warcraft, 2015
52 minutes
Safety (Sea Change), 2015
44 minutes, 19 seconds
/misplay
From The World of Warcraft Psychogeographical Association, 2015
1 hour, 15 minutes
(Image credits: Courtesy of the artist; courtesy of the artist; photo by Allison White/PEM.)