PLAY is a universal human instinct.
PLAY is critical to physical and cognitive development.
PLAY connects us to others.
AND YET
Not all children have the opportunity to learn, play, and thrive.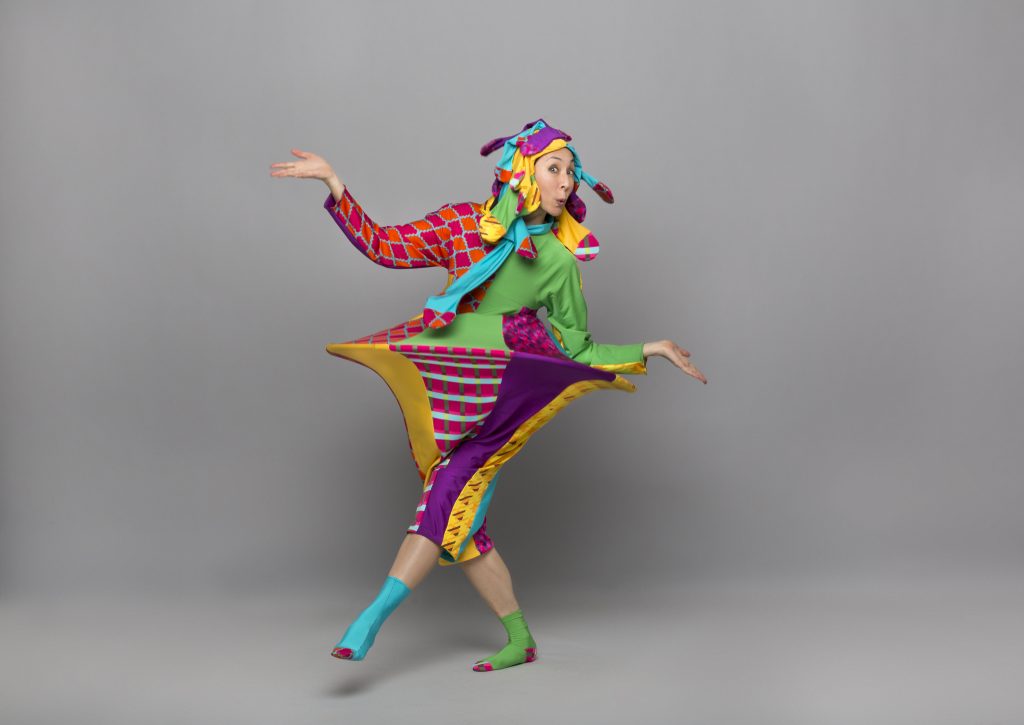 Taking inspiration from PEM's PlayTime exhibition, the Peabody Essex Museum and Horizons for Homeless Children have partnered to commission artist Marisa Morán Jahn to create a PlayTime activity guide to be activated by Horizons's Playspace Activity Leaders in nearly one hundred Playspaces in homeless shelters across Massachusetts. This special guide features the colorful character Mister Miss Match Cha Cha Cha who craves patterns, rhythms, and rhymes but can't keep a beat.
I'm Mister Miss Match Cha Cha Cha
Born from laundry, piles of socks
Stripes and checkers polka dots
Rhyme and rhythm I do eat
Tip tap shuffle move my feet
Stumble tumble — whoop! Let's keep the beat!
The development of homeless children is often impacted by challenges like food shortage and domestic violence. Encouraging trauma-informed, play-based activities helps boost their learning, self-confidence, and creative agency while reinforcing early childhood development, including gross motor skills, spatial thinking, sequencing, and pattern recognition.
Together, we hope to improve the lives of homeless children in our state. The best part: it will open a world of fun and imagination!
Horizons for Homeless Children

The mission of Horizons for Homeless Children is to improve the lives of homeless children in Massachusetts and help their families succeed by providing high-quality early education, opportunities for play, and comprehensive family support services. Relying on over a thousand volunteers annually, the Playspace Program provides children in shelters play experiences that let them be kids for a few hours each week, simultaneously offering their parents a break from parenting, to meet with a caseworker, participate in a life-skills workshop, or take some much needed to time themselves.
 
Marisa Morán Jahn
An artist, filmmaker, and transmedia producer of Ecuadorian and Chinese descent, Marisa Morán Jahn founded Studio REV-, a nonprofit organization whose public art and creative media with low-wage workers, immigrants, and teens has been reviewed in The New York Times and Art Forum, and on the BBC; featured at The White House and Museum of Modern Art, and on PBS; and awarded grants from Creative Capital, Tribeca Film Institute, Sundance, National Endowment for the Arts, and more. She teaches at MIT and previously taught at Columbia University.
PEM Partnerships
The PEM partnership program is a mission-driven initiative to create transformative impact beyond the walls of the museum. Inspired by themes in our exhibitions, these projects enable us to engage our constituents in dialogue about meaningful and current real-world issues. This initiative is collaborative by nature and pulls together professional and personal expertise from across the museum. For each project, we reach out to local organizations and work with them to identify an area where we can help provide support or solutions by putting use our creative resources and networks, and building a bridge between our community and theirs.
Sponsors
PEM's Present Tense Initiative, and Cambridge Arts Council and Massachusetts Cultural Council provided additional support for the PEM Partnership with Horizons for Homeless Children.