Rutherford Chang is an artist and collector—and the third-ranked Game Boy Tetris player in the world. Watch Chang in a live streamed performance of Game Boy Tetris.
In 2014, Chang started recording and broadcasting his gameplay to a competitive gaming world for which Game Boy Tetris held little sway any longer. Once he began recording and streaming on a daily basis, he began to look at his gameplay as a kind of performance.
Dear Nintendo Power, a companion piece to Chang's live performance, is at once a testimonial to the addictive nature of achievement and a modest homage to Steve Wozniak, co-founder of Apple. Chang says in a recent interview on The Creative Independent:
"He used to write these letters to Nintendo Power in 1991 boasting about his top score. I did some stuff like that too when I beat him and he heard about it apparently. He left a comment on a news article about the project. He had claimed he had gotten higher scores, but I'll believe him when I see him stream it live on Twitch."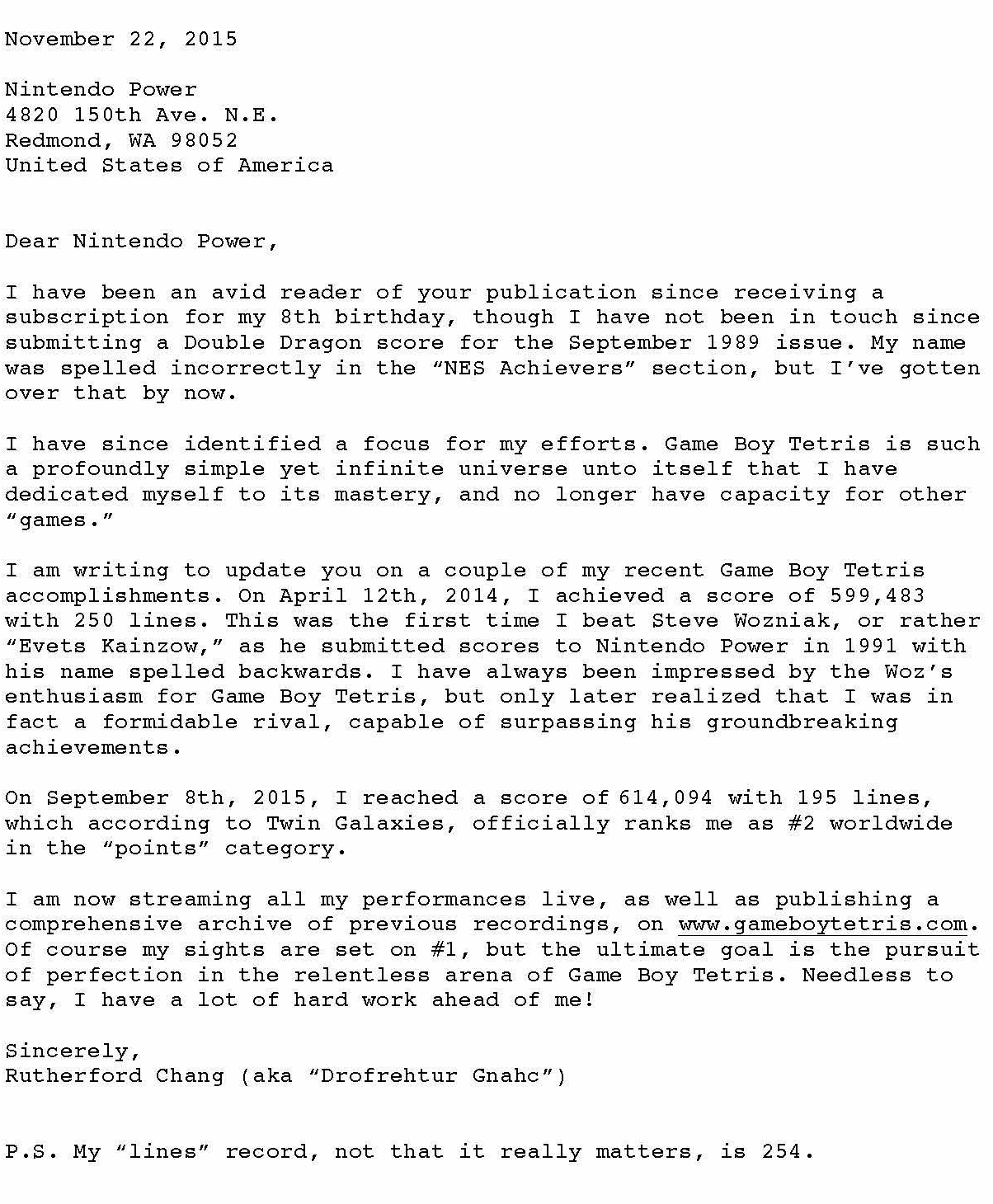 Watch Chang play Game Boy Tetris via the video stream link below, recorded live on October 25. Has Chang bettered his ranking? Tune in to find out!
Watch the live recording from drofrehturgnahc on www.twitch.tv
(Image credit: Courtesy of Heinz Nixdorf Museum Forum. Photo by Jan Brown.)
PLAY reinvents the rules.