"One's childhood experiences and adventures are important for every artist. That's what you feed on. Everything is there already. One only gives it shape."
WHO
Roman Signer (born 1938, Switzerland) works in a variety of media, including sculpture, video, and performance—although he refers to his work as "action sculptures" or "time sculptures." Signer previously held jobs as an architect's draughtsman, a radio engineer apprentice, and a worker in a pressure cooker factory. These experiences led him to experiment with elemental forces, materials, and objects from the world immediately around him.
WHAT
Signer often works with everyday objects, as in Kajak (Kayak) and Bürostuhl (Office Chair). He uses these materials in strictly planned and controlled experiments, often involving explosions and collisions, which he documents on film.
WHY
Signer attempts to make emotional connections between his materials by fusing them together in different ways. Often he goes to absurd lengths to produce a seemingly impossible image or uses the functional aspects of an object in a completely unexpected way.
LISTEN
PlayTime curator Trevor Smith considers how Roman Signer's work plays with the question, what if? Read the transcript.
WORKS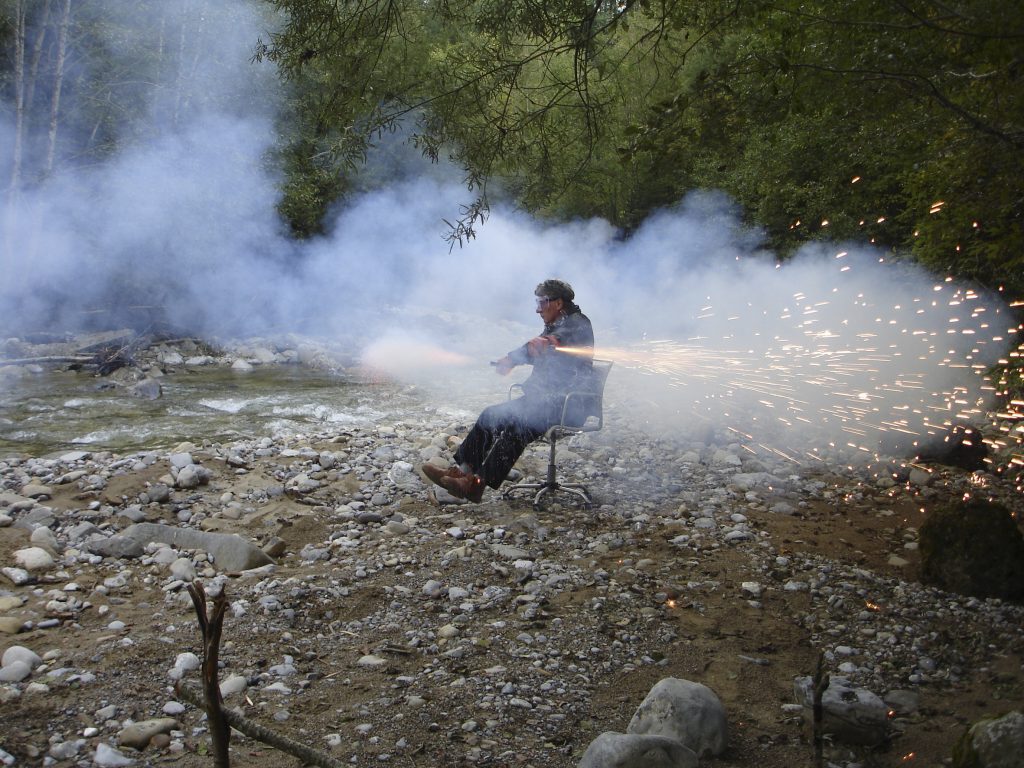 Bürostuhl (Office Chair), 2006
Video (1 minute)
Courtesy of the artist and Hauser & Wirth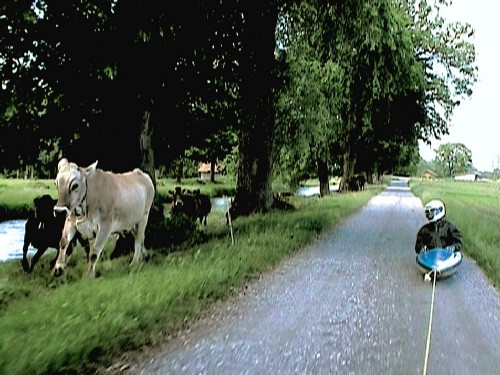 Kajak (Kayak), 2000
Video (5 minutes, 20 seconds)
Courtesy of the artist and Hauser & Wirth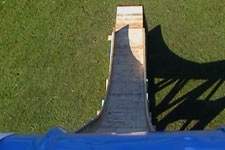 Rampe (Ramp), 2007
Video (30 seconds)
Courtesy of the artist and Hauser & Wirth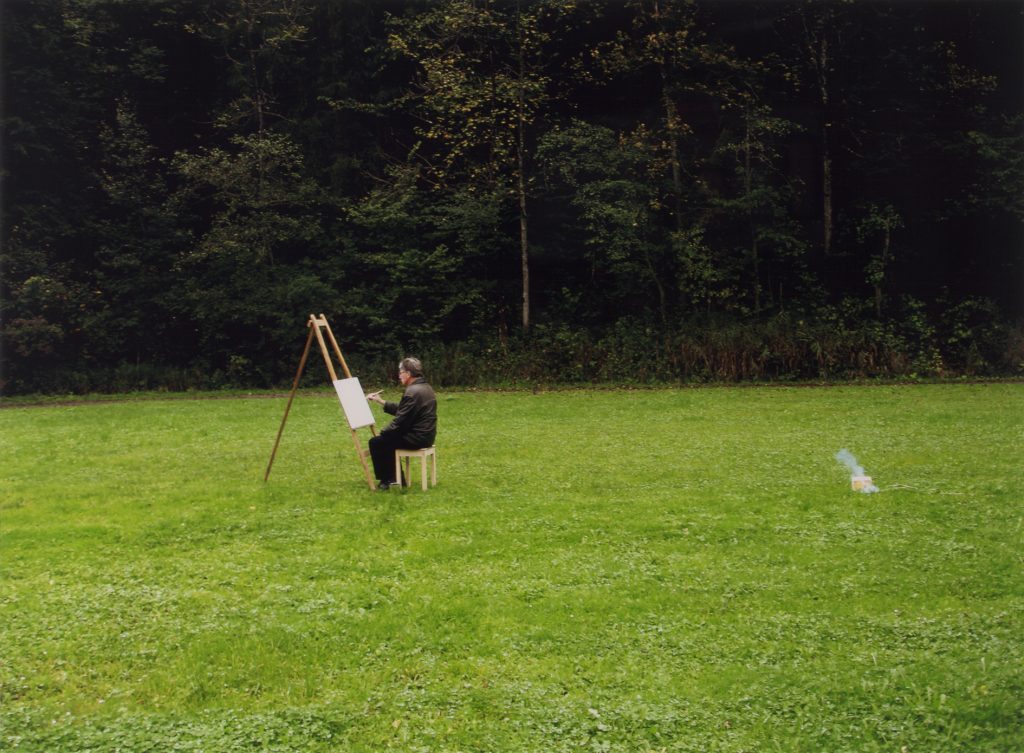 Punkt (Dot), 2006
Video (1 minute, 40 seconds)
Courtesy of the artist and Hauser & Wirth