"I was often at home by myself and I sometimes felt alone, so I would often put up my drawings and clay figures, hold stuffed animals, read my favorite manga, and watch television. I think I was sensitive to the power held by those actions."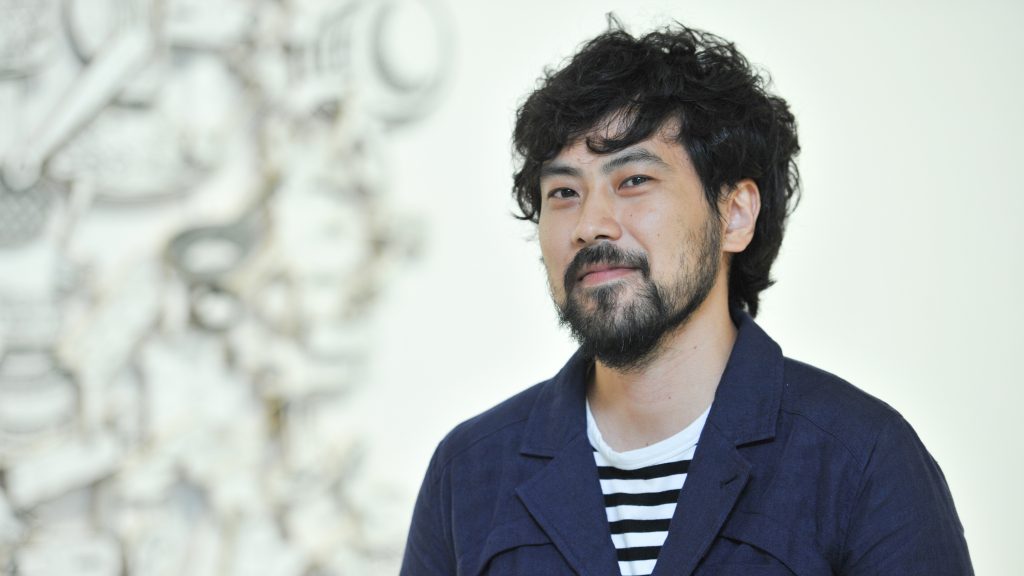 WHO
Kyoto-based artist Teppei Kaneuji (born 1978, Japan) began experimenting with found objects while studying in London. He continues to use mass-produced consumer goods in his sculptures.
WHAT
Kaneuji transforms everyday materials into bizarre, fantastical configurations. In White Discharge (Built-up Objects #40), found materials are piled on top of one another on a barbeque grill. Kaneuji unifies their bright, discordant colors under a flow of dripping white resin. In Teenage Fan Club (#66–72), plastic rainbow-colored hair pieces from action figures are reassembled into monstrous forms. The artist's inspiration came from watching a crowd of people swaying at a concert.
WHY
Through stacking, piling, and manipulating mass-produced objects, Kaneuji explores the culture of mass consumption prevalent in contemporary Japan and the United States.
LISTEN
PlayTime curator Trevor Smith describes how Teppei Kaneuji's artistic process is like playing jazz. Read the transcript.
WATCH
Teppei Kaneuji on finding inspiration in the unlikeliest of places and the importance of feeling "naughty" when making art. Read the transcript.
WORKS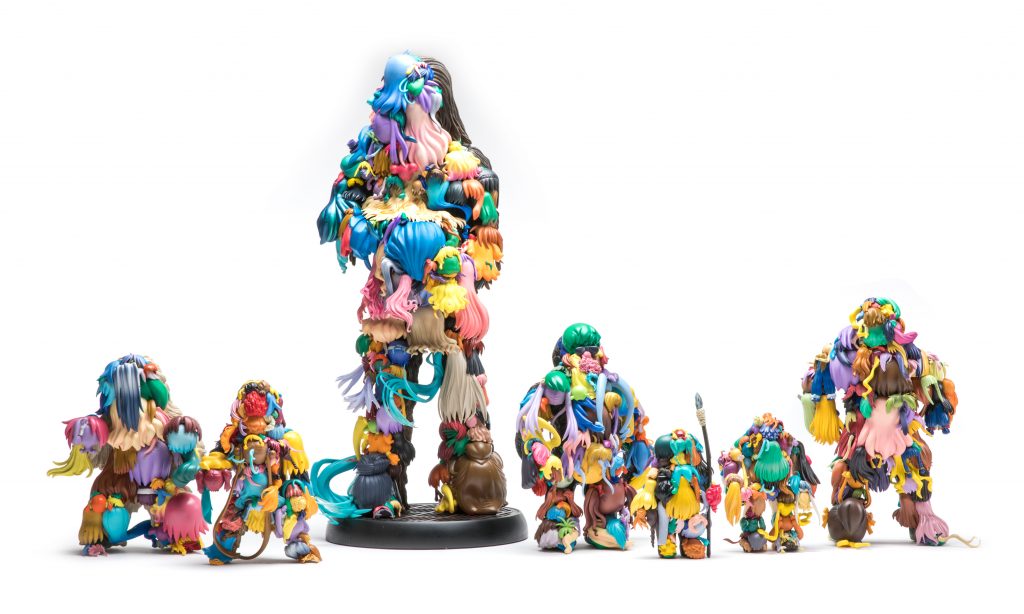 Teenage Fan Club (#66–72), 2015
Plastic figures and hot glue
Courtesy of the artist and Jane Lombard Gallery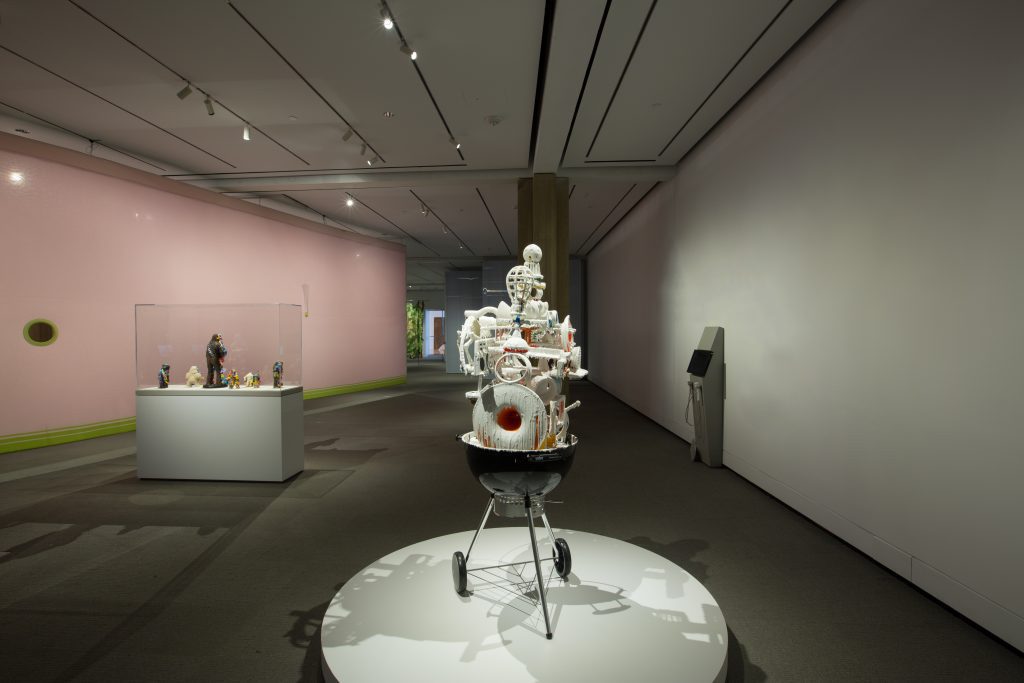 White Discharge (Built-up Objects #40), 2015
Wood, plastic, steel, and resin
Courtesy of the artist and Jane Lombard Gallery
(Image credits: Photo by Bob Packert/PEM; Courtesy of STPI – Creative Workshop & Gallery; photo by Bob Packert/PEM; photo by Ken Sawyer/PEM.)