This month, comic duo Adam Bessie and Jason Novak offer us a new spin on the Milton Bradley Company classic The Game of Life.
The Game of Life has always reflected the times, even at the start of its own life, a year before the Civil War. Known first as The Checkered Game Life, Milton Bradley's seminal game was really just checkers with spots which reflected the values, hopes, and worries of the era: Intemperance, Idleness, Speculation, Ruin, Honor, Suicide, and Happy Old Age (50). Since 1860, every generation has updated Life as a mirror—not of what life actually is, but of what the dominant wisdom tells us it should be. And just what should today's The Game of Life be?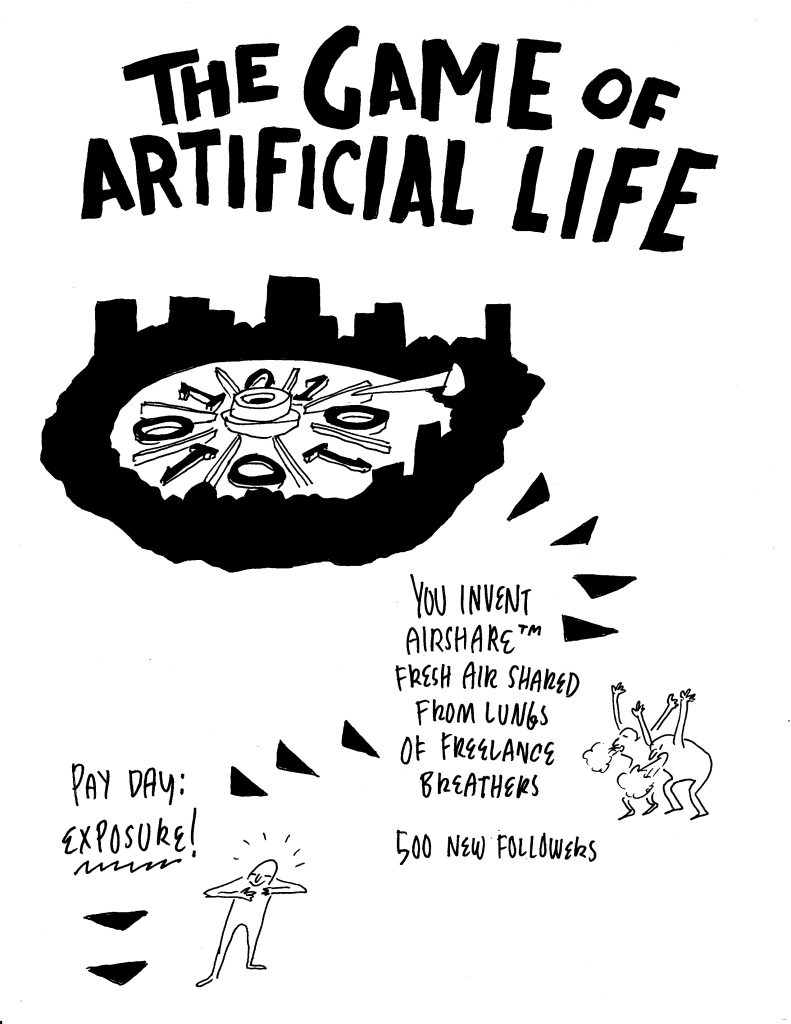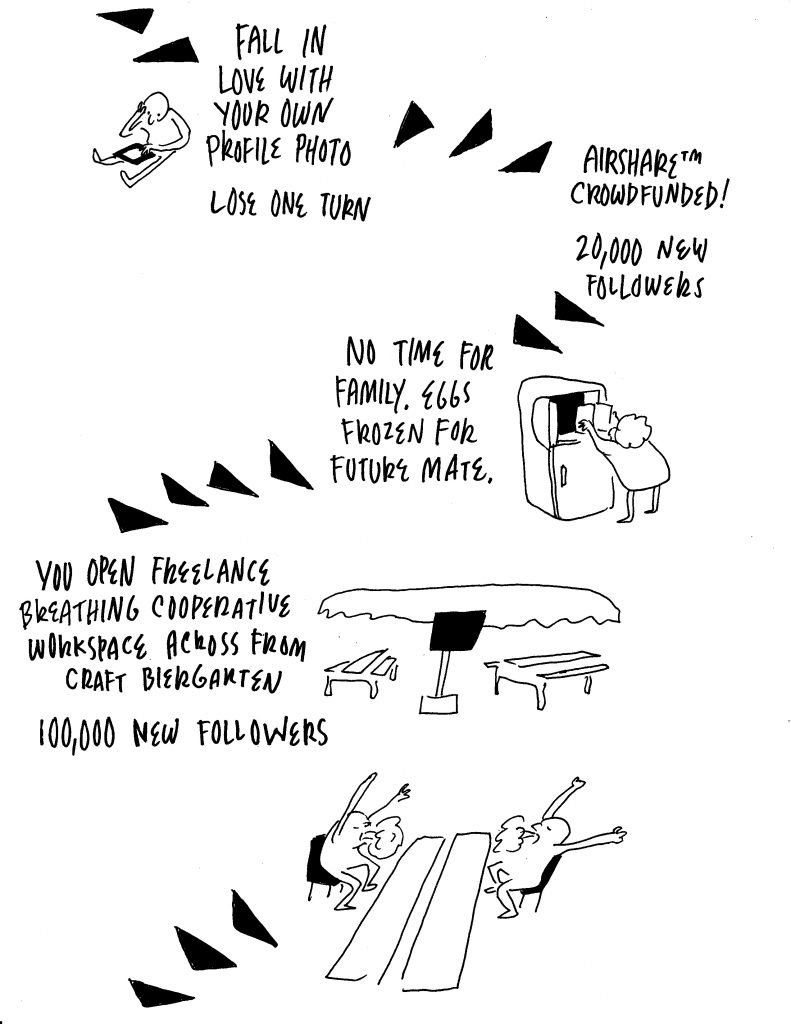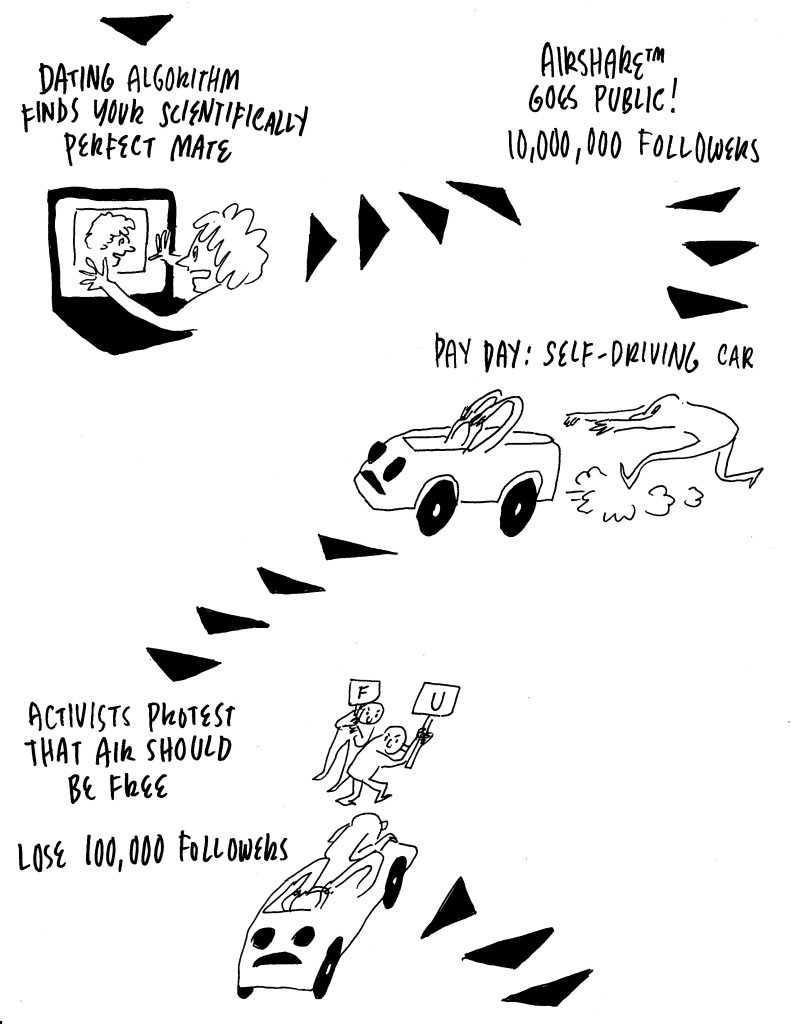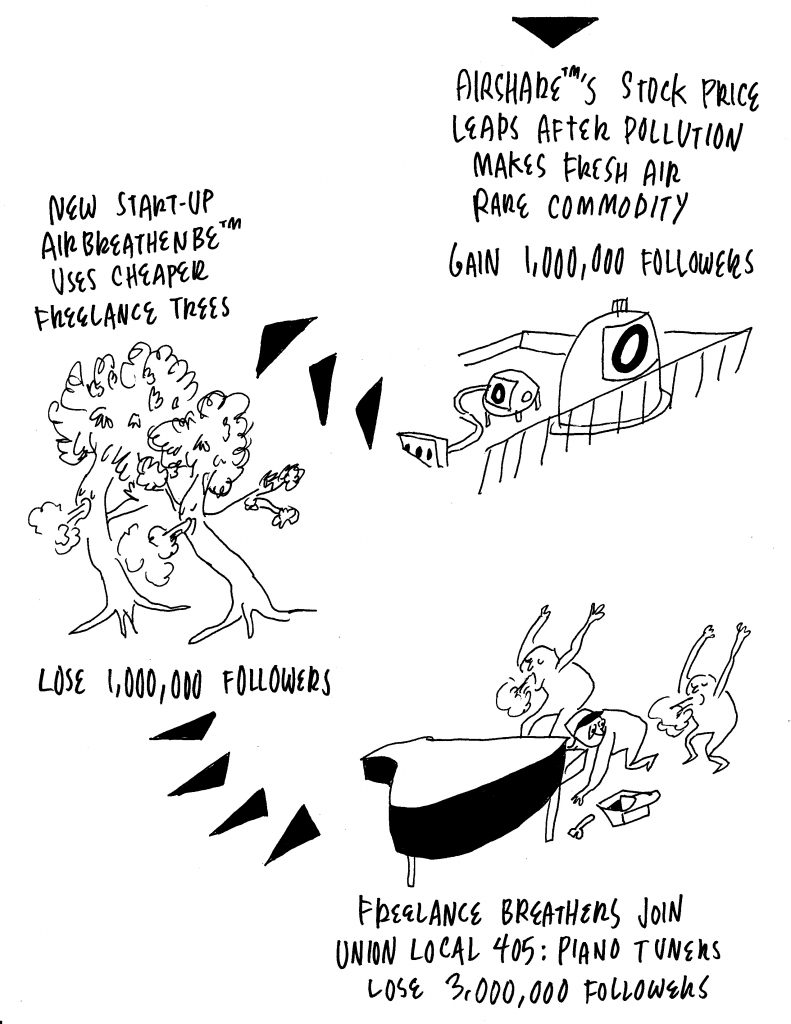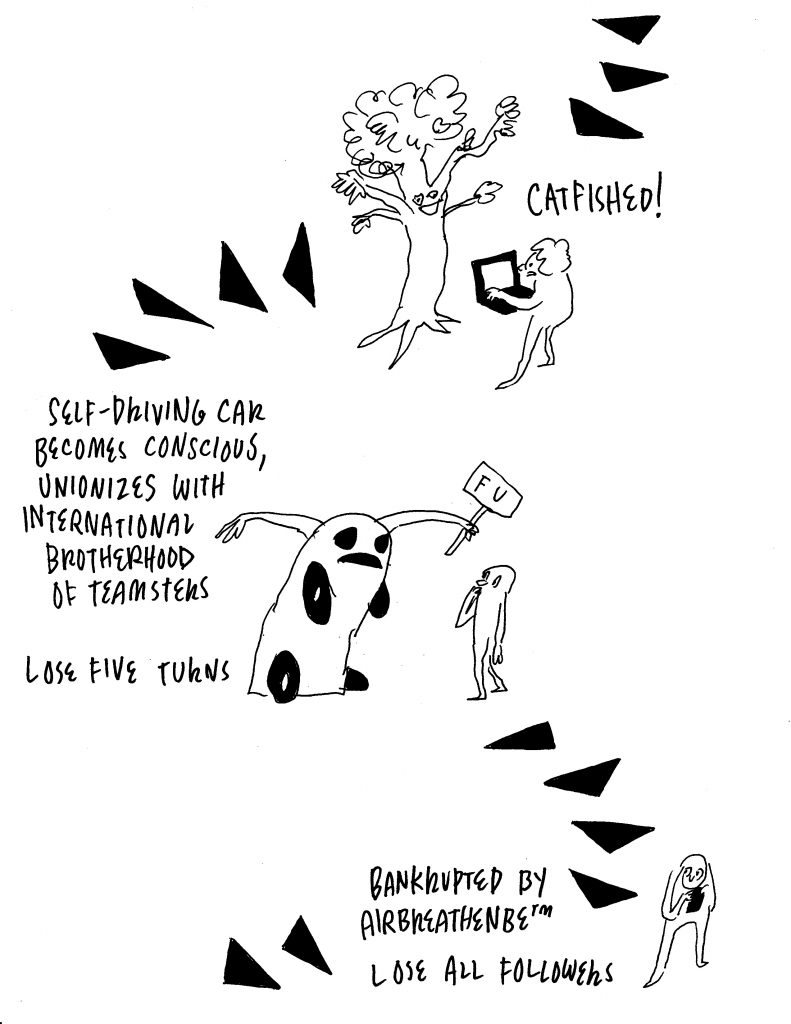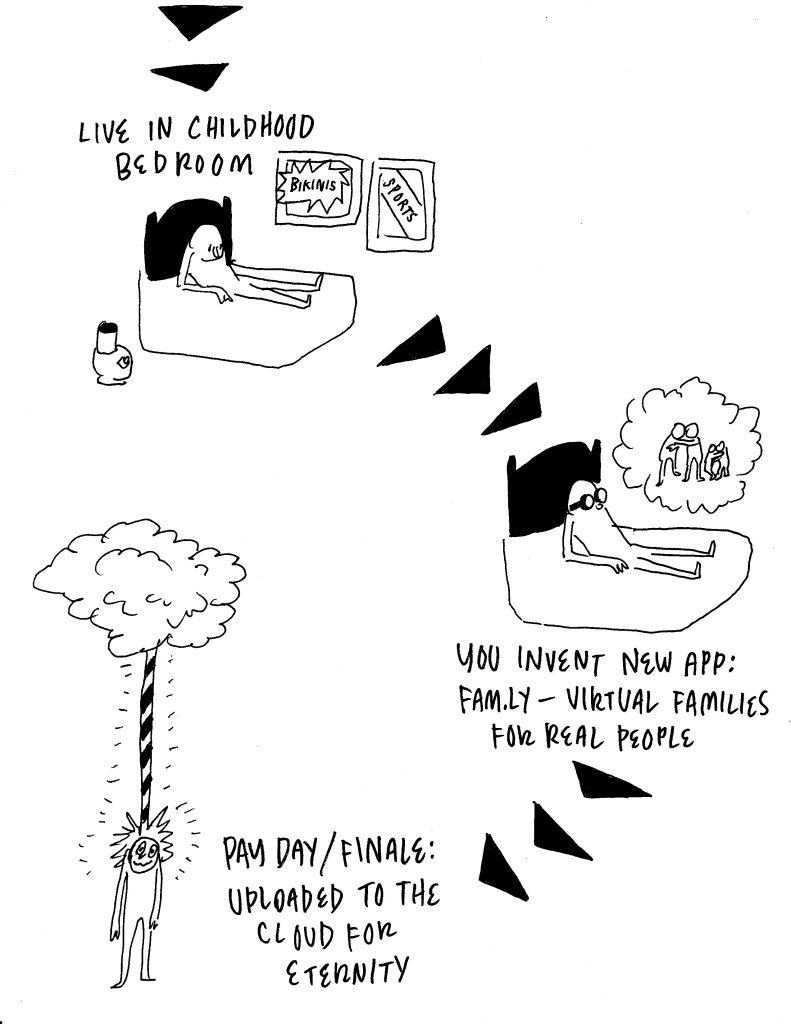 Come back for next month's installment in the Board Gaming the System comic series. Missed the last one? Check it out here.